A journey of 10 000 miles
---
This is first part of the story of our South American journey – 10 000 miles of hitchhiking through Patagonia.
Аt the beginning of December 2012, after months of preparation and planning, we landed at the Buenos Aires airport. We didn'tt know any Spanish (they barely speak English there) and we had no idea where we will sleep tonight. We plunged straight into the deep.
After a walk around the hostels in the city, we settled in the cheapest. "KMO" or at least so we were reading it until we realized it's "km. 0" (kilometer zero) – the perfect start of our 4-month journey across South America.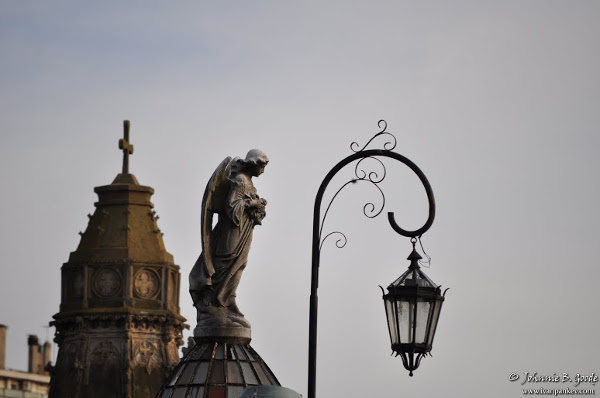 In Buenos Aires we stayed three days and combined business with pleasure. We walked around the city, trying to find a specific hospital in which free vaccination against yellow fever was available. It was mandatory for issuing a Bolivian visa. Eventually we managed to find it, saved 100 BGN per person (if we'd done it in Sofia) and decided it was time to leave the big city. Our real adventure had begun – 50 days and over 10,000 km hitchhiking around Patagonia.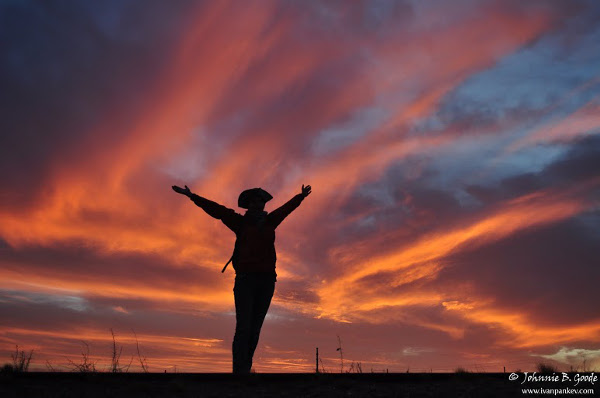 If we need to describe Patagonia in one word, it would be "sky". The pampas are a vast plain covered with grass and low shrubs. The distance between settlements is 300-400 km. and there is nothing to stop your eyes. The sky is endless, and the sunset goes on for hours.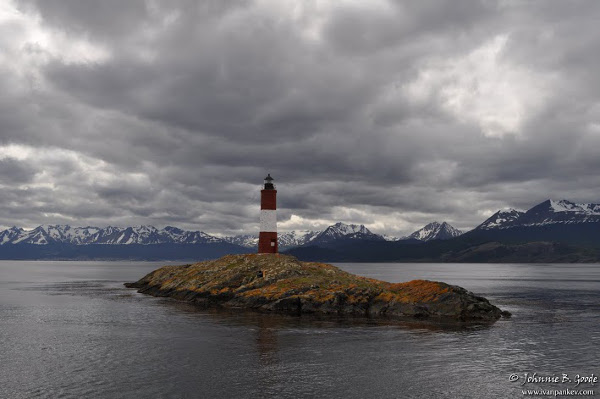 Our first stop after Buenos Aires (not counting sleeping in a tent in gas-stations and intersections) was "The End of the World" – Ushuaia – the southernmost city in the world, i.e. no sun and harsh winds. We did a great six-hour boat trip on the Beagle Channel, where we saw cormorants, sea lions and penguins.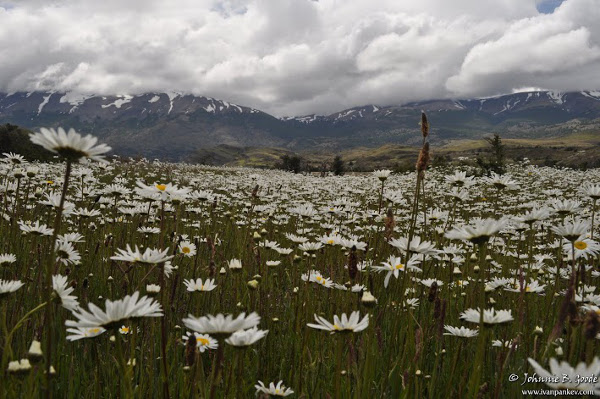 Then we headed to the Chilean national park "Torres del Paine" for our first serious trekking – 144 km. in 5 days. In late December, which corresponds to the end of June in our hemisphere, the landscape looked more like early spring, so was the weather. In general, during these two "summer" months in Patagonia we've got our share of cold.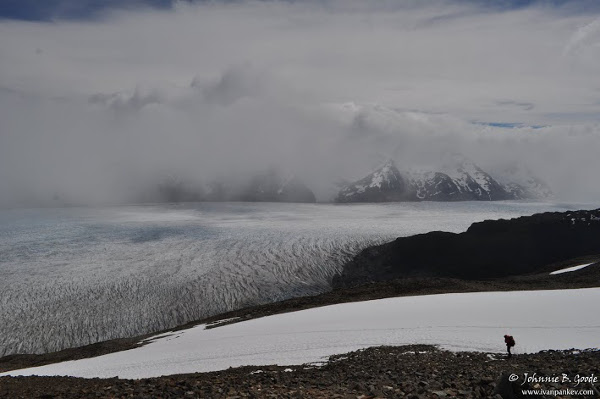 After "our biggest climb" – to about 1 200 meters above sea level, we reached the pass to the Grey Glacier – a huge ice field. The blowing wind was so strong that if it wasn't for the heavy backpacks, it would have blown us away. And Tatiana (as lighter) had to go the last 50-60 meters crawling.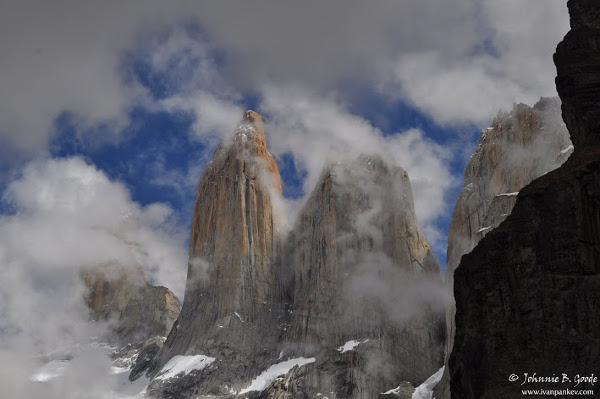 Highlight of the park are the Torres towers. The majority of tourists come only for them, but we do not regret doing the entire circle, though the rest does not offer quite such views. I had to wait three hours until the clouds thinned a little and allowed me a glimpse of the peaks.
After the most popular park in Chile, we headed to El Chalten, a small town situated at the foot of the most famous national park in Argentina – Los Glasiares with Fitz Roy peak.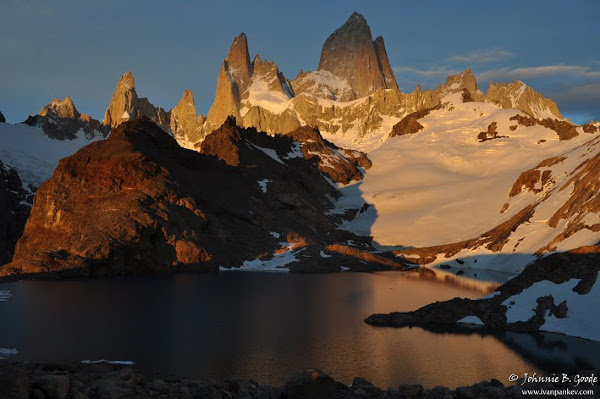 It's easy to make such a photo. You get up at 4 in the morning and climb 800m inclination for about an hour. Then you wait in the bitter cold 30-something minutes to the sunrise because you left too early just to be sure you are not late, find the best perspective and just shoot.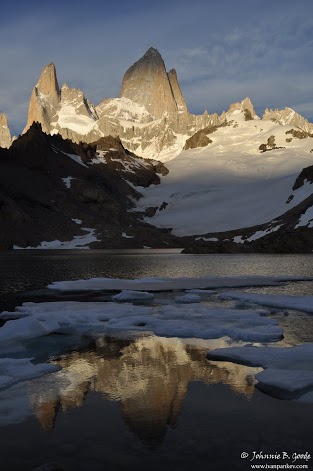 Fitz Roy is an incredibly beautiful peak and one of the reasons for our trip through Patagonia. This is arguably the most photographed object by me. I shot it twice at sunset, twice at sunrise and do not know how many times during the three-day trekking in the region.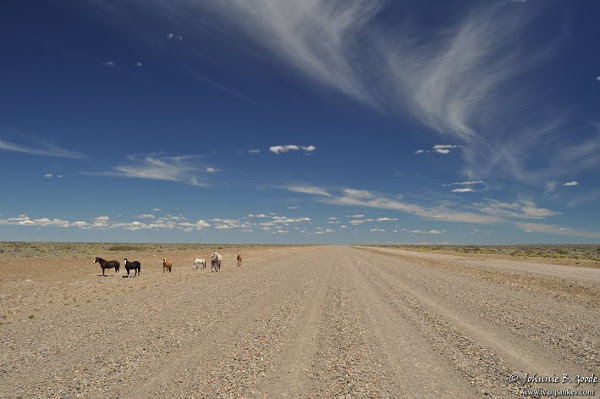 Traveling on Ruta 40 was one of the many interesting experiences. This is a dirt road that runs through the interior of Argentina for thousands of kilometers. It is much more likely to see wild horses or guanacos than cars and it is mostly used by tourists. Here it was our longest wait for hitchhiking – 7 hours on December 31. We were finally rescued by a Colombian couple who left us in a small town 10 minutes to 12. Just enough time to pitch our tent before the New Year's fireworks.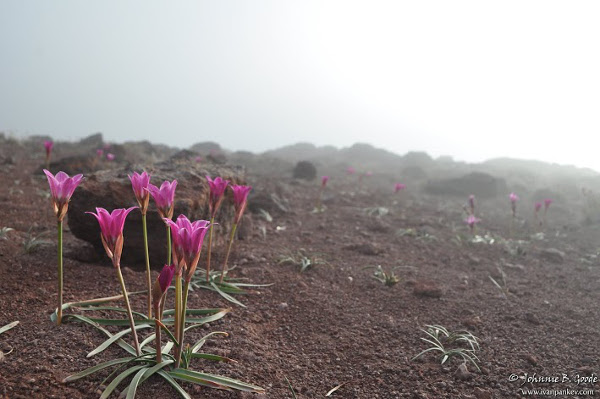 We decided also to climb the active volcano Copague (2 997m asl). The tourism information in the homonymous town told us that the path is closed. But after a few lazy hours in the pool with hot mineral water, we decided to see what the hell can be so closed. The landscape was quite "moonlike" – no vegetation, scattered stones that looked more like charcoals soon cooled down. We even started to feel hot underneath our shoes. Anyway we got to the secondary throat that constantly spews poisonous sulfur fumes. Later we learned that the volcano had erupted ten days ago … Go figure!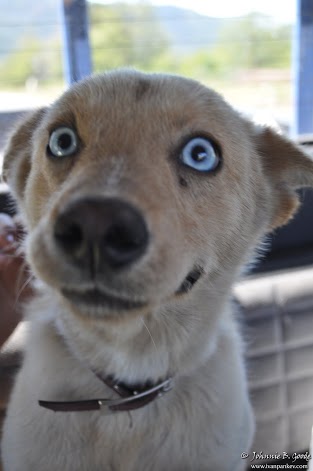 People in Patagonia are very kind and curious towards foreigners (at least those who take hitchhikers). We got a ride for 3 km. with this pal just because we could not resist her blue eyes and the request of her master to learn more about our trip. At the end no one had any regrets though the cutie was called Sorry (Zorry – "fox" in Spanish).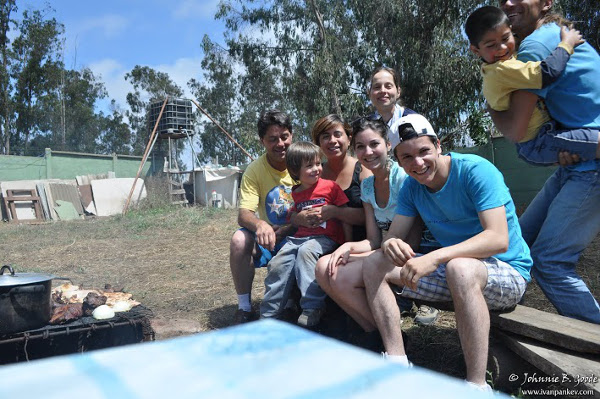 Our seventh ride that day was Ricardo – he took us from a gas stations at 7 pm on Saturday. When he understood that we would sleep "wherever you leave us, preferably at a gas station", he invited us to his home. We agreed without much of a thought. Despite the late hour of arrival – at one in the morning – his family was waiting for a common dinner. We also spent Sunday with them – a walk around the town and a traditional Sunday asado (barbecue) – Patagonian hospitality!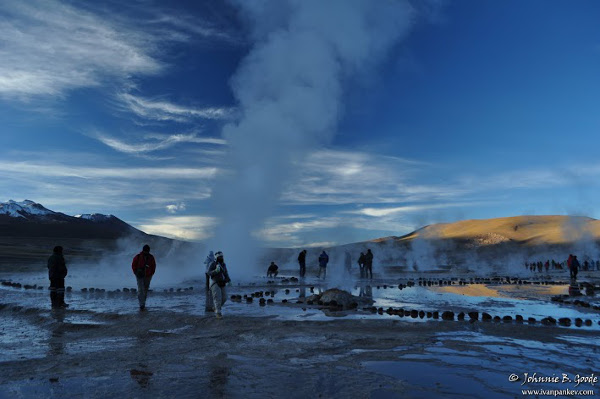 From the village of San Pedro de Atacama (2 400m asl) we went on an organized trip to the geyser field El Tatyo – the third largest in the world. For this purpose, we took a bus at 4 a.m. and by a dirt road at sunrise we were at the geysers at 4 300 m. asl. You quickly get an idea of ​​how asthmatics may feel.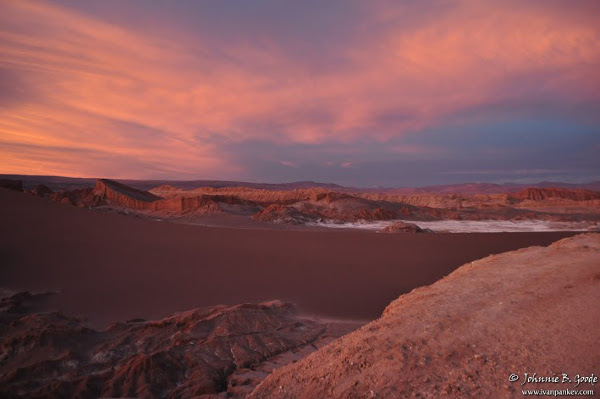 The walk in the Moon Valley (Valle de la Luna) was quite interesting. The sunset over the Atacama desert – breathtaking.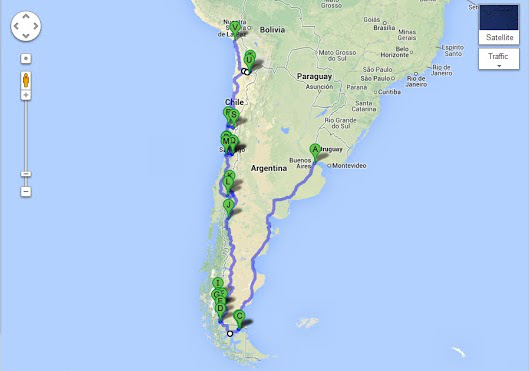 So passed almost imperceptibly our first 50 days and more than 10 000 km. of hitchhiking across the vast expanses of the New World. It was time to leave the endless Patagonian skies of Argentina and Chile and to reach for the stars in the breathtaking Andes of Peru and Bolivia.
---
---